Ayn Rand's Atlas Shrugged explained her monumental dedication to the value of man's rational thinking and ability to reason. These concepts are symbolized in the John Galt LibreCoin from the American Open Currency Standard. These ideals are behind the mission of AOCS and explain the reason for this being one of the firm's initial offerings when they began setting the industry standard in 2007.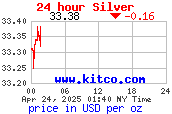 Product Group: The LibreCoins
Condition: Proof-Like
Material: .999 Silver
Product Year: 2009
Product Size (mm): 39
Weight (troy ounces): 1
Weight (grams): 31.1

American Open Currency Standard Commemorative Medallions are Private Issue – Not US Government Issued
This item may ship with USPS.
Please contact us if you would like to order a larger quantity of this item: cultureofreasoncenter@gmail.com
Updating...